Clinicians Care for Their Patients, Who's Caring for Clinicians?
By: Elizabeth Barker
PatientLink®: Cornering the Market on Customer Service and Loyalty
When providing a product or a service, how do you measure success? It's important to ask yourself if you truly know the needs of the clients you serve.
We've been working with clinicians to provide patient engagement solutions for 20 years now. We know their job is hard…very hard. We're here to help them do what they do best – take care of their patients. Our job of helping to streamline data capture not only helps our clients, but it also impacts the lives of their patients. We often hear client success stories and because of them, we've continued to add features to help meet their needs. Our team is always listening!
Our success isn't only a result of offering innovative products. It's also about listening to our clients, engaging with them, carefully considering their feedback and then using our decades of experience in healthcare technology to improve their workflow.
The entire PatientLink® team believes in that mantra and keeps it the heart of every client interaction. The saying, you can't just 'talk the talk, you have to walk the walk' really does mean something to us. Our products and services continue to be on the cutting edge of healthcare innovation and technology, yet we have "old school" beliefs which won't ever go out of style.
Simply put, we believe in the Golden Rule. We believe in not only customer satisfaction, but customer happiness. And if you ask our support team, it isn't about rushing to close out a service ticket. A successful resolution just isn't good enough for us. We're never satisfied until the issue is resolved and the customer is happy.
"PatientLink has the best support staff in the health care industry!"  
— Chris Reichert, Catholic Medical Center
Have you ever contacted a company for product support, but you felt the tech was rushing to resolve your issue, so they could move on to the next caller? That philosophy doesn't work for us.
Not now, not ever.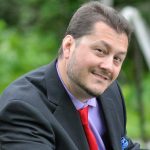 According to Marlon Carbone in our support department, "I'm not tethered to a clock. We're not trying to get the customer off the phone – we're trying to get them back working." And, that mantra is shared across every PatientLink department. "If we're counting the minutes we spend on the phone with our clients, then they can't count on us to care about their needs", Marlon says. "And on occasion, our support team might find themselves helping a customer with other non-PatientLink related issues."
And, that's OK with us. We want to help whenever we can.
Occasionally a client may experience a slight delay for a return phone call or email. But we strive to make the wait time as short as possible. A slight delay simply means the previous caller had a question that required a little extra time to resolve. Our clients understand this scenario, because it has likely been, or might eventually be, their need at some point. It isn't about volume of calls or time metrics each tech spends to resolve an issue. It's about being thorough, doing it right and making them happy.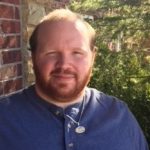 Our implementation specialist Chris Rice says, "When you call support, we help right away. We don't go off a service ticket and have someone call you back. And, we take care of our clients in the order they call. You aren't a ticket number, you're a person".
Chris Rice, Implementation Specialist
We understand callers might not have an IT background. It's important for us to meet them on their experience level. There isn't a single PatientLink team member who isn't happy to answer questions, or further explain terms or instructions. It's perfectly fine with us if a client isn't tech savvy.
 "I break everything down as if I were talking to a family member or friend; I make no assumptions what a clinician may, or may not know. This helps to find the root cause of the problem, instead of just finding a Band-Aid solution with their issue", says Chris Rice.
According to Marlon Carbone, "You know, when I'm speaking with a client, it's quite possible that I might have been very involved in building or testing the form they're calling me about. So, I'm going to understand their needs – and will best know how to help them."
"PatientLink should start a support training center for other companies so they can have awesome support staff. Your company is amazing in so many ways!!!" 
— Lee Riley, Memphis Orthopedic Group
So the next time you receive a survey request email from us, please let us know what you think. We read every response and the feedback we receive is shared with our entire team. In fact, we believe it's so important, even our CEO takes time out of her busy day to read them!
As you go through your day caring for your patients, remember the entire PatientLink team is here, ready to care for you. From the person who directs your calls, to your account manager, support and every department in between, the relationship we have with you is valued and personal.
Have a question or issue? We'll be glad to hear from you! Our support department can be reached at Support@MyPatientLink.com, or via phone at (405)735-5144, option 2. For all other questions, select option 1.