How LSU is Using Telehealth and PatientLink® to Thrive in Challenging Times
By: Debi Willis
Knowing that our products are making a difference in the lives of patients and healthcare providers is important to me. It makes all our hard work worth the effort.
I will sometimes call and check in with a client to get their insight on how things are going. I was born and raised in Louisiana, so calling to chat with Lana Gee at our LSU client site was a special treat for me. Lana is the Director of Health Information Technology for the LSU Healthcare Network.
I was particularly interested in how their recent implementation of our PatientLink Online product was helping them with their televisits, since New Orleans was a hot spot for COVID.
I could see the statistics on their form submissions…6,830 in a little over 3 weeks since they went live! They were impressive numbers starting right out of the gate. I wanted to know more about how the doctors and patients felt about using PatientLink Online to have all their patient data completed and submitted from home before the televisit.
Lana said that once the physicians began to see how our software could capture and send all the patient data directly into their EHR as structured data, it really became a big deal to them and they wanted to increase the use of PatientLink Online immediately. The physicians also began sharing information about it on their calls. "This is the greatest thing ever", "Easy to use", and "All the data is there in the EHR" were their phrases she shared with me.
She said that 90% of their visits have moved to telehealth right now. That meant a lot more data entry would be required to see patients remotely…and that was going to land on the shoulders of the providers who were seeing patients from their homes. Having the data flow directly from a patient into their EHR made a significant impact on their ability to see patients.
"This is the greatest thing ever!" – LSU physician
When I asked her about how patients liked using PatientLink Online, she said, "You see the numbers!". She said that not only was it easier for patients to be able to complete their forms from home, but they have not had any complaints at all.
"Easy to use! – LSU physician
I was really happy to hear that. I know many clinicians are struggling to keep up right now and I felt we became part of their support team, allowing them to work more efficiently.
"All the data is there in the EHR!" – LSU physician
Lana said that New Orleans is experiencing flooding today. Normally they would have to cancel office visits but PatientLink Online and telehealth is providing them with the ability to care for their patients remotely. They plan to continue with telehealth visits even after COVID and use PatientLink Online to gather their patient data prior to the visits to streamline data entry.
About the Author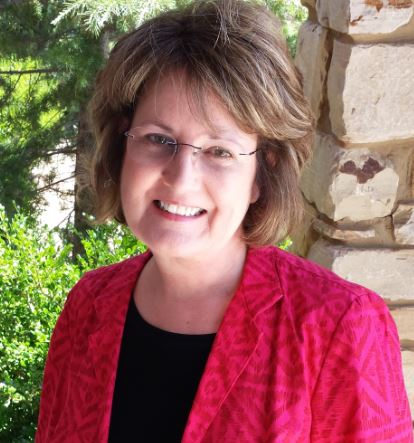 Debi Willis is the founder and CEO of PatientLink Enterprises, an award-winning medical software development firm dedicated to streamline patient intake and clinic workflow, promote patient centered care and improve the lives of patients and their clinicians.
Contact us about collecting patient intake for telehealth visits today!