How PatientLink® has improved Social Determinants of Health data collection for two New Hampshire organizations
By: David Lee
Center for Life Management and Greater Nashua Mental Health are two New Hampshire health organizations that tirelessly serve their community by providing a wide range of Community Support Services (CSS), Assertive Community Treatment (ACT), and Illness Management and Recovery (IMR). Their services also include behavioral health management, individual and group therapy, substance use disorder treatment, and homeless outreach services, just to name a few. Collectively, these two organizations have been serving their communities for over 150 years, with Greater Nashua celebrating it's 100th anniversary this year!
Given the range of community health services these two organizations provide, successful collection of assessment data, including those focused on Social Determinants of Health (SDOH) data, has been paramount to their success. In 2019, PatientLink was contacted by Patrick Ulmen, CIO for both organizations, for assistance in the collection of SDOH. He explained that while both organizations had an operational focus on assessment data and SDOH, the recurring issue was the time and resources needed to manually collect and report on SDOH data. PatientLink and Patrick worked together to design SDOH data collection forms to provide easy-to-use paper intake forms for their patients. The PatientLink system then scanned, digitized, and sent the data directly into the health centers' respective patient databases.
The PatientLink solution has been in active use by these two organizations collectively for over a year. Since its implementation, Patrick reports that they have "more confidence in the clinical conclusions", stemming largely from the fact that they are now "able to collect and verify SDOH data more readily and in greater quantity", due to the success of the PatientLink solution. Further, Patrick stated"the added capability for collecting the information in a more efficient manner means that the data is more reflective of the patient population." As usage of the PatientLink solution continues, SDOH trends will be able to illuminate additional data needs, as well as any needs for future public health initiatives.
In March of this year, Patrick contacted PatientLink with another request for solutions. Due to COVID-19, many patient visits were being conducted remotely, and therefore the groups were unable to fully benefit from the PatientLink scan-based solution which is geared towards in-person patient visits. According to Patrick, COVID-19 created a challenge in that the groups "finally had an optimized solution to easily collect SDOH data, and didn't want that flow of data to stop." As a response to this, PatientLink is working with Patrick again to deploy PatientLink Online's web-based solution, which allows patients from both groups to provide their SDOH and other health intake data from any web-enabled device prior to appointment. This will result in the groups' continued ability to collect SDOH data more readily, and feel confident that they are not missing out on valuable patient data when conducting remote visits. The solution is scheduled to be fully implemented by the end of July, 2020.
Improved patient services are dependent on organizations working together to conceptualize and implement new solutions that are patient-centric. According to PatientLink's Mission Statement, our company is "Dedicated to building innovative software solutions to provide bi-directional data flow between patients and their full care team, improving the lives of patients and clinicians."
Likewise, Greater Nashua Mental Health's mission is to "empower people to lead full and satisfying lives through effective treatment and support", and Center for Life Management's is "to promote the health and well-being of individuals, families, and organizations."  It is clear that when determined organizations with a similar mission partner together, great advancements are made in the health care industry.
About the Author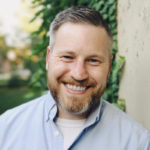 David Lee is Director of Operations for PatientLink Enterprises, an award-winning software development firm dedicated to creating solutions to improve the lives of patients and their clinicians. David is committed to building and fostering quality client partnerships.