By 2050 the U.S. older adult population is projected to almost double, according to the U.S. Census Bureau. Every day, 10,000 baby boomers turn age 65. With this great demographic shift – what some have called the "silver tsunami" – comes added pressure, as well as added opportunity, for governments, healthcare providers and industry to address the needs of our growing aging population.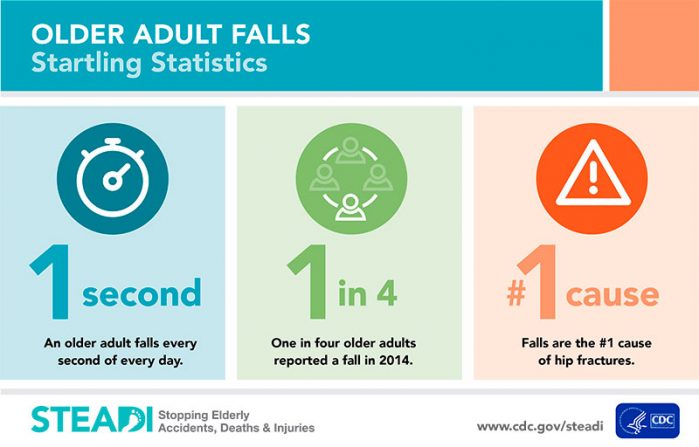 The Centers for Disease Control and Prevention (CDC) STEADI (Stopping Elderly Accidents, Deaths and Injuries) program is among the solutions that are helping to keep older Americans healthy, safe from injury and independent longer.
Read more about 10,000 boomers turning 65. at The Pulse on Health, Science & Tech.